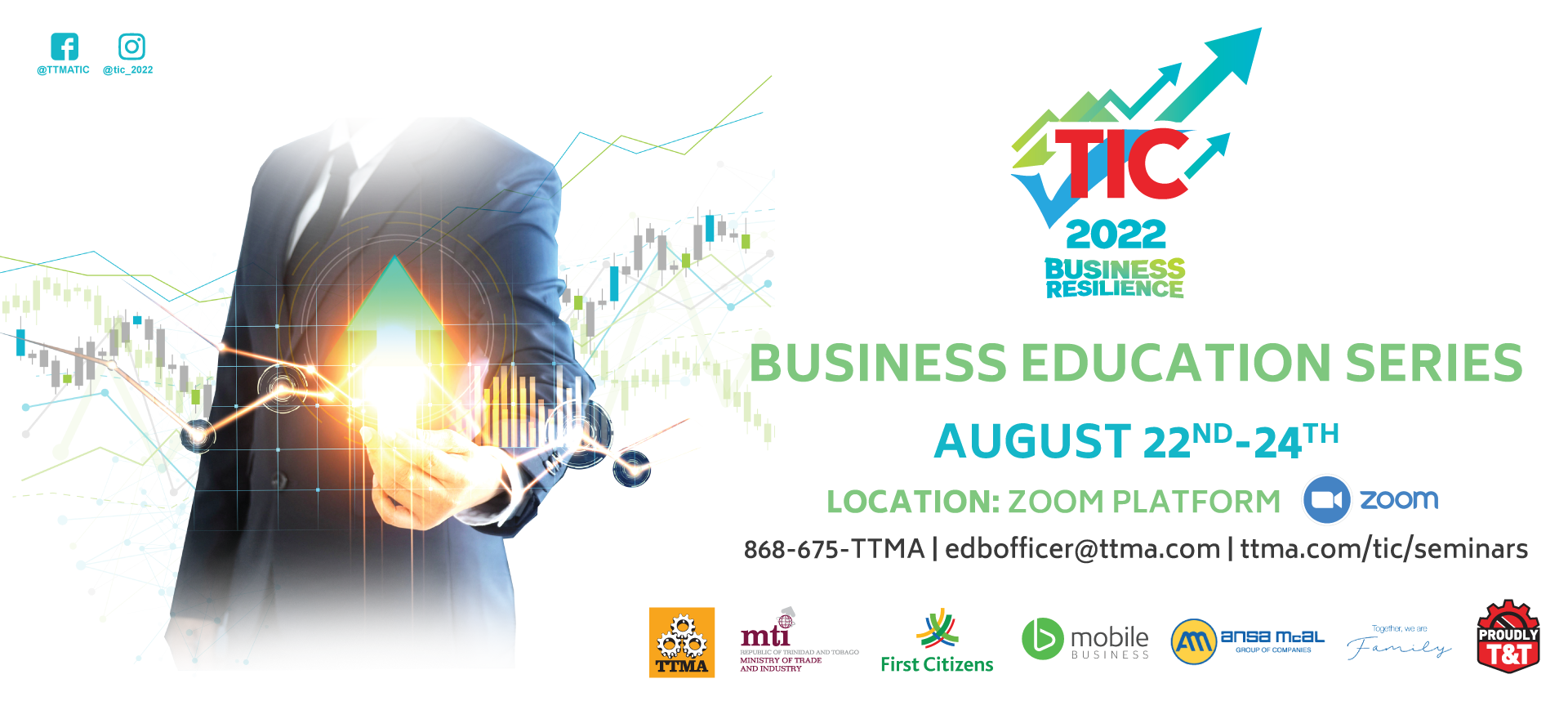 The TIC Business Education Series, held during the popular Trade and Investment Convention (TIC), is a group of seminars and or webinars on various business-related topics. These topics include exploiting investment and trade opportunities in export markets, understanding trade agreements, financing opportunities, competitiveness, digitization, financing, human resources, illicit trade, procurement, regulations, standards and policy. The programme has also attracted international, regional and domestic hosts in various industries inclusive of but not limited to Manufacturing, Banking and Finance, Business Support Organizations, Trade Facilitation Agencies and Government agencies to name a few.
If you are considering hosting a webinar geared towards the business community, the Business Education Series would be the most ideal option.
Interested in becoming a host? Click 'Host Information' for further details.
Would you like to attend some of the scheduled webinars? Go to 'Webinar Schedule' to register now!
For further details, kindly contact
Ms. Ilanka Manrique
edbofficer@ttma.com
675-8862 ext 239