Our mandate is simple: to foster intra and extra regional trade for regional businesses. But we go much further - TIC takes place at the crossroads of the Americas, in Trinidad and Tobago, the region's financial capital and the largest economy in the Caribbean, with strong links to Central and South American companies and businesses from around the globe! So when you take part in TIC, you'll do business with more than 35 countries!
TIC connects Buyers & Sellers to create new Business Partnerships

Our multi-sectoral tradeshow brings together local, regional and international businesses. Exhibitors with thousands of products meet hundreds of buyers seeking new suppliers, goods and services. With structured networking events, a cutting-edge business education programme and assistance from an experienced team on hand to provide expert guidance and matchmaking services, you're sure to succeed at TIC!
What's on at TIC 2024?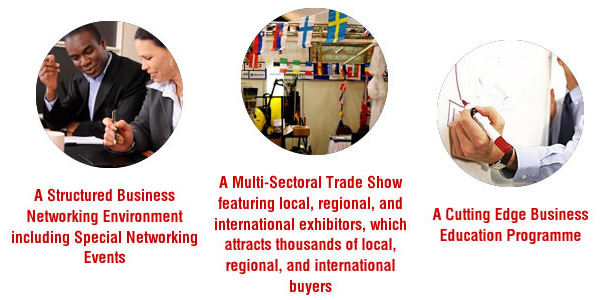 Millions in Trade : In over 20 years TIC has facilitated more than US$700 million in trade deals, hosted thousands of international buyers and exhibitors and earned a reputation as the Caribbean's biggest business-to-business event!
B2B Transactions : Large equipment supply contracts, massive construction deals, orders for containers of goods, and new overseas distribution channel agreements - every type of deal is done on the TIC Tradeshow floor! And our careful pre-qualification of attendees ensures that exhibitors find a large number of new business leads at the Convention.
Buyers and distributors: Find a wide range of high quality, competitively priced goods and services, from all sectors, and from the Caribbean and the world. TIC helps you find new products, new ideas, new suppliers, and new contacts.
Exhibitors: Promote your products and services directly to qualified buyers with genuine purchasing power and influence, from the Caribbean and the World!
Decision-makers: Attend TIC's Structure Networking Events and develop new business partnerships! Participate in TIC's cutting edge Business Education Programme aimed at providing solutions to manufacturing issues, distribution challenges and supply chain management.