Company
Chief Brand Products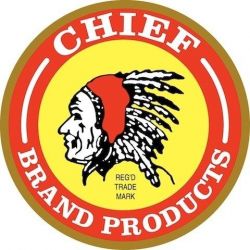 144-150 Ackbar Road, Charlieville
(868) 665-2126 / 4144 Ext *2850
Job Details
Apply
HEAVY T DRIVERS / SALESMEN- Trinidad & Tobago
Chaguanas
Food and Beverage
~ 3 years experience
Application deadline
Professional Qualifications Required
3-5 CXC Passes .Maths and English compulsory. Certificate in Sales and Marketing or any other job related knowledge will be considered an asset.
Technical / Vocational Skills Required
Experience will be considered an asset. Must possess excellent communication skills. Customer friendly personality. Ability to deal and handle with challenging customers professionally . Problem solving skills.
Job Description
HEAVY T DRIVER / SALESMEN - To drive and conduct Sales,nationwide. Write bills . Collect Cash or Cheques. Must balance cash sales daily. Must take note and check daily stocks before leaving and upon returning to the warehouse.
Job Details / Responsibilities
HEAVY T DRIVER / SALESMEN -
DETAILS AND RESPONSIBILITIES WILL INLCUDE BUT NOT LIMITED TO THE FOLLOWING :
Must have at least 3-5 years experience in Sales and Heavy T Driving .
The applicant must posess excellent communication skills
Ability to handle challenging customers .
Ensure accuracy of Cash and cheques collected upon Sales.(must balance and match sales and stocks)
Must be able write up bills and calculate properly.
Must be able to encourage and promote Sales.
Must always be able to maintain good realtionships with existing customers and encourage sales with new customers.(bulid good customer relationships).
A VALID POLICE CERTIFICATE MUST BE PRESENTED UPON INTERVIEW .