Trinidad & Tobago Manufacturers' Association

Fifty-six years ago, a dream by eight visionaries was realized when the Trinidad and Tobago Manufacturers' Association was formed. Developed for the specific purpose of promoting local industry, this group of entrepreneurs recognized the need for a unifying organization. From these eight pioneer firms, the TTMA has grown to more than 350 members.
Visit the TTMA website.
First Citizens Bank
Over the course of sixteen years, First Citizens has evolved into one of the region's leading and most dynamic providers of financial products and services. This position is further strengthened by the acquisition of the largest full service securities company in the Caribbean, CMMB, on May 22, 2009.
Visit the First Citizens Bank website.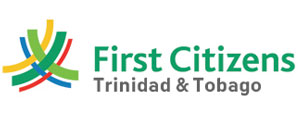 Telecommunications Services of Trinidad and Tobago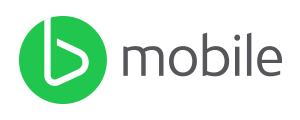 The Telecommunications Services of Trinidad and Tobago Ltd. (TSTT) is the country's largest and most advanced communications solutions provider. TSTT's world class IP-based Next Generation core network delivers 'Total Communications Solutions' including cellular, Broadband (4G wireless and fixedline), IPTV entertainment, Security, Metro Ethernet and other Enterprise services.
Visit the TSTT website.
The Ministry of Trade, Industry and Investment
As one of the frontline Ministries within the Government of Trinidad and Tobago, the Ministry of Trade, Industry and Investment (MTII) is leading the drive to position Trinidad and Tobago as a manufacturing base, and the business, trade, and financial hub of the Americas.
Visit the Ministry of Trade, Industry and Investment website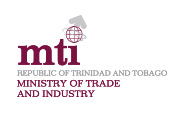 Balroop's Sound Systems Limited

In existence since 1952, Balroop's Sound Systems Limited (BSSL) has been re-engineered to become the powerhouse that it is today. To support the ever-evolving marketplace, BSSL now operates under the "One-Stop-Shop" model - Sound, AV, Lighting and Staging. This structure is supported by its subsidiaries Vistrac Limited, Powermac Limited, the Events Division and an experienced Technical Team. Our overarching services include Sound Systems for Events, Digital Signage Content Creation & Network Management, Outside Broadcast Television Production, and Generators & Lighting Towers.
Visit the Balroop's website.
Guardian Group
The Guardian history of service to the Caribbean dates back to 1847 when Standard Life of Edinburgh, Scotland, opened a branch office in Trinidad, then a colony of the British Empire. Standard Life created quite a name and reputation for itself before it ceased operating and merged its Trinidad and Tobago portfolio with that of Jamaica Mutual Life Assurance Society, effective November 15, 1972. Towards the end of the 1970s, it became mandatory for all insurance companies to localize their operations. And so it was that Guardian Life of the Caribbean was created to accept the Trinidad and Tobago portfolio of Jamaica Mutual in December 1980. It was incorporated in the Republic of Trinidad and Tobago on December 30, 1980 and registered under the provisions of the Insurance Act, 1980. Visit Guardian Group's website.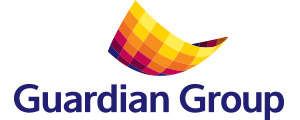 Caribbean Event Consultants Ltd.
Caribbean Event Consultants is an independent company that specialises in Meetings, Conferences and Exhibitions, Event Technology Solutions, Business Travel &Accommodation. Our consultants have over forty-five (45) years of combined experience as professional event organizers.
Chief Event Orgaizer (CEO), Ms. Francola John specialises in international conferences planning and CEC will adapt to the needs of our clients to offer a personal relationship with a dedicated team.
Areas of Expertise: Full end-end project planning:
Venue Management
Speaker Management
Registration Management
Event Marketing
Exhibition Management
Budget preparation
Sponsor Management
Media Management
Stakeholder Engagement
Hotel and Accommodation management