Company
The Maritime Financial Group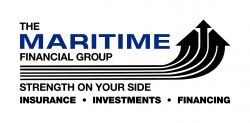 29 Tenth Avenue Barataria
674-0130
Job Details
Apply
Accountant
Barataria
Finance and Insurance
~ 3 years experience
Application deadline
Professional Qualifications Required
ACCA Level 2 qualified or semi qualified Knowledge of Excel and Word, Bankmaster would be an asset. Minimum three (3) years related work experience. Minimum two (2) years in an insurance institution. Experience in a financial institution would be considered an asset.
Technical / Vocational Skills Required
PERSONAL ATTRIBUTES Self Management Skills Interpersonal Communication Developing & Maintaining Relationships Leadership Dependability Quantitative Skills Analytical Skills Detail Orientation
Job Description
Preparation of monthly management accounts and annual audited financial statements, Central Bank reports and other Statutory returns.
Job Details / Responsibilities
PRIMARY ACCOUNTABILITIES
Prepare monthly Central Bank package
Payment of annual licence fees
Calculation and payment of annual DIC premiums (paid quarterly)
Prepare monthly management accounts for Fidelity Finance and Leasing Company Ltd.
Preparation of Annual Financial Statements, audit and year end schedules
Preparation of Annual Corporation Tax return
Prepare Central Bank reports (CB - 90, 100, 105, 110, 115, 20, 30, 40, and any other report that is required)
Inter-company Reconciliation
Prepare Rate of Return
Agents' Commission
Intercompany Reimbursements
Prepare Wear & Tear Schedule
Tax and Deferred Tax Computation
Prepare Fidelity's VAT Return
We thank all candidates for responding.
However, only those short-listed will be contacted.