Company
The Maritime Financial Group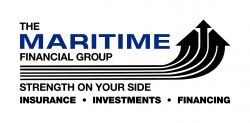 29 Tenth Avenue Barataria
674-0130
Job Details
Apply
Assistant Accountant - Mutual Fund
Barataria
Finance and Insurance
~ 2 years experience
Application deadline
Professional Qualifications Required
5 O'Level/CSEC and 2 A'Level/2 completed CAPE Units (in addition to Communication and Caribbean Studies) Degree in Business Management/Economics/Finance or another related field from a recognised institution or ACCA Level 1 (Completed or pursuing) Basic skills in MS Word/MS Excel/MS Access
Technical / Vocational Skills Required
PERSONAL ATTRIBUTES Interpersonal Communication Developing & Maintaining Relationships Dependability Personal Motivation Attention to Detail Continuous Learning Orientation Quantitative Skills Demonstrates a high level Critical Thinking Flexibility Basic Analytical Skills
Job Description
To provide the accurate valuation of Client's funds and to report thereon.
Job Details / Responsibilities
PRIMARY ACCOUNTABILITIES
Ensure the accurate valuation of all instruments for the production of accurate NAV pricing
Ensure that all private portfolios under management are accurately valued daily
Ensure that daily transactions are settled promptly and approved investments are executed in a timely manner
Ensure all reports are accurately prepared and submitted in a timely manner to internal/external public
Ensure Statutory reporting to all Regulators
Ensure that all funding requirements have been satisfied
Effective day to day administration of the Fund Administration Unit
We thank all candidates for responding.
However, only those short-listed will be contacted.