Company
Caribbean Analytical Services Limited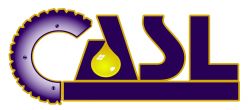 Pacific Avenue & Phoenix Park Road West
868-636-1250
Job Details
Apply
TECHNICAL SALES REPRESENTATIVE
Point Lisas
Professional, Safety and Technology
~ 3 years experience
Application deadline
Professional Qualifications Required
• Diploma in Mechanical, Process, Electrical or other relevant Technical field • Minimum of Five (5) O' Levels (Includes Mathematics and English) • Must possess a valid Driver's permit and own a reliable motor vehicle • Proficient in Microsoft suite applications - Word, Excel, Power Point, Access • Minimum of three (3) years' experience in a similar capacity Additional Education, skills and training considered as assets for the job: • Experience in an Industrial Sales environment will be an asset. • Basic Health & Safety training
Technical / Vocational Skills Required
Job Description
The Technical Sales Representative will be responsible for sales and marketing of all CASL's products and services which include but are not limited to Lubrication, Nitrogen and Filtration. WORKING HOURS: Regular working hours are from 7:30am – 4:00pm Monday through Friday. However, due to future business contingencies, you may be required to work outside of the regular business days and hours; The Company will give ample notice should this become necessary. However, due to the nature of our operations, short notice is expected at times. MINIMUM CORE COMPETENCIES: • Possesses analytical and methodical skills • Ability to align a product to customer specification • Ability to listen to customers and understand their wants and needs. • Possessing a sales aptitude • Innovative and has problem solving skills • Effective time management and multitasking skills. • Excellent communication & Interpersonal skills
Job Details / Responsibilities
• Generating and negotiating sales to an agreed annual target to increase year on year.
• Maintaining a friendly disposition and provides delightful customer service daily.
• Resolves problems that arise such as customer complaints and supply shortages.
• Assisting in attaining store revenue and customer satisfaction objectives.
• Selling and Marketing CASL's products and services.
• Examining clients' application and documenting requirements for product or service application.
• Generating Daily Activity and Sales Reports.
• Preparing Quotations and Requisitions for Customer Orders.
• Maintaining a working knowledge of products and services and advising customers on the selection, prices of goods available, use and care of merchandise and specialized products.
• Following all Sales through to completion with the respective departments, ensuring the clients' needs are met in a timely and productive manner, including the collection of monies due and customer feedback forms.
• Assisting in the development of Advertising/ Promotional Campaigns.
• Promoting sales through conferences, exhibitions, or community related activities.
• Assisting in generating Stock and Re-order Reports.
• Tracking outstanding orders for delivery and invoicing and ensuring all deliveries are expedited and invoiced.
• Provides feedback on client needs and market trends.
• Provides excellent customer service and maintains a harmonious relationship between the customer and Caribbean Analytical Services Limited.
• Performing other related duties as required by the Company.